Free email course
Become a better email marketer
in just 8 days
15-minute daily micro lessons designed to boost
your confidence and make email marketing easy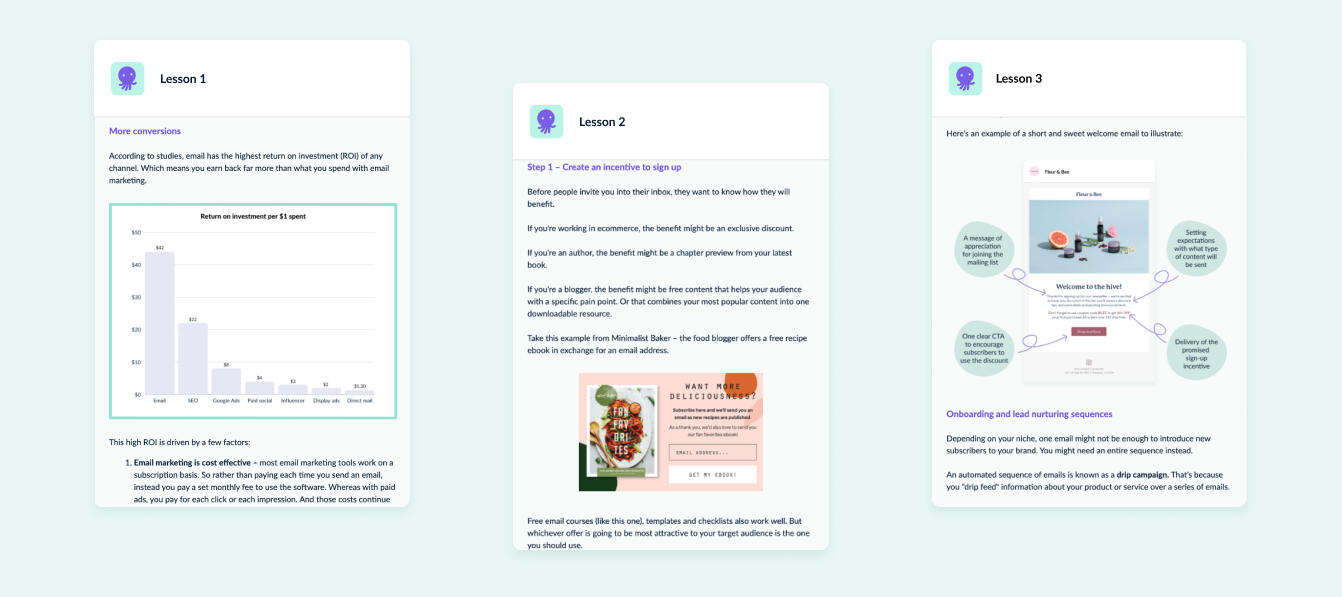 Why do I need this course?
Email is the oldest form of digital marketing. And it's not going anywhere, anytime soon.

Despite outlandish cries of "email marketing is dead!" splattered across the internet, the fact is that email marketing is one of the most profitable channels available to marketers.

The average ROI is a whopping 4,200%. So it's no wonder 4 out of 5 marketers would rather give up social media than email marketing.

And if you needed further convincing, these impressive stats might sway you.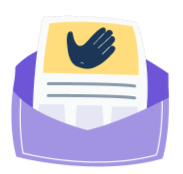 There are 4 billion daily email users, which is expected to climb to 4.6 billion by 2025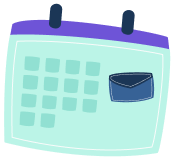 99% of email users check their inbox every day with some checking up to 20 times a day
60% of consumers say they've made a purchase as the result of a marketing email they received
Tell me more
We've helped over 54,000 individuals and organisations send over 15 billion emails. And now we're using that expertise to help you become a better email marketer.

Everything you learn in this course will help make your email campaigns more effective. So that you can take advantage of email's incredible business-boosting impact – whether you're selling a physical product or a service.

Best of all, this course is totally free. The only commitment you need to make is 15 minutes of your day for the next 8 days. Easy.
Is this course for me?
Are you an email marketing beginner?

Then yes, this course is for you!

Are you a small business owner using email to communicate with customers?

Then yes, this course is for you!

Are you a semi-experienced email marketer in need of a refresher?

You guessed it – this course is for you too!
What's included in the course?
Lesson 1
Why email marketing is important
The reasons email should be a key channel in every marketing strategy.
Lesson 2
Growing an email list
How to attract subscribers and convert website traffic with sign-up forms.
Lesson 3
Getting started with automation
Why every email marketer should send new subscribers a welcome email.
Lesson 4
Types of emails to master
Never run out of things to say with these common email types.
Lesson 5
What makes a good email
Best practices for great-looking and well-written emails.
Lesson 6
Getting started with segmentation
The importance of segmenting your email list for personalised messaging.
Lesson 7
Key email metrics to track
How to measure the performance of your email marketing campaigns.
Lesson 8
Improving your deliverability
Winning the battle for the inbox with a better sender reputation.
Join now and be a better email marketer by next week